Hier poste ich heute (und morgen) meine Updates rund um den Read-a-Thon! 🙂
(Ich mache das dann auf Englisch!)
YAY it's my first read-a-thon ever! :-)) So now it's beginning and I wish all the other participants luck and I hope you have fun! 😉
Hour 1
So I'll start off with The Ocean at the End of the Lane by Neil Gaiman! I'm currently at page 57 and have to finish it. 🙂
Hour 2
Sadly I started reading about 30 minutes later. I am now at page 77 and to anyone who read The Ocean at the End of the Lane: Ursula is creepy and she's so mean, isn't she??!
Hour 3

Page 98! My favourite character is definitely Lettie Hempstock! She's so kind and brave. :-))
Going to get some apples to eat now. 🙂 *hungryyy*
So the hosts asked: How about the weather where you are reading? What's happening?
It's actually sunny! And I love that it's afternoon and autumn and that there are huge trees with golden leaves right in front of my room! Can you imagine it? 🙂
Hour 4

What was "Lettie" standing for again?
Oh the time is running so fast! We're already reading into hour 4! We again have a question from the host's!:-)
What are your guilty pleasures for this hour and many more?
I haven't done anything I'm guilty of. YET. In the next hour I'll be eating some bad fast food for dinner! But I haven't ate that much since 11am…:-/ and it's now 5:11pm. :-0

What are you reading? Let me know in the comments!
Hour 5

I wasn't able to read and had to take a break! I'm having trouble with my headache again.
Hour 6

We made the first quarter! It's now 7pm here in Germany and already dark outside.
Where do you live? What's the time?
Hour 7

I just posted a picture on Twitter for the Hour 5 Readathon Challenge * Book Staging !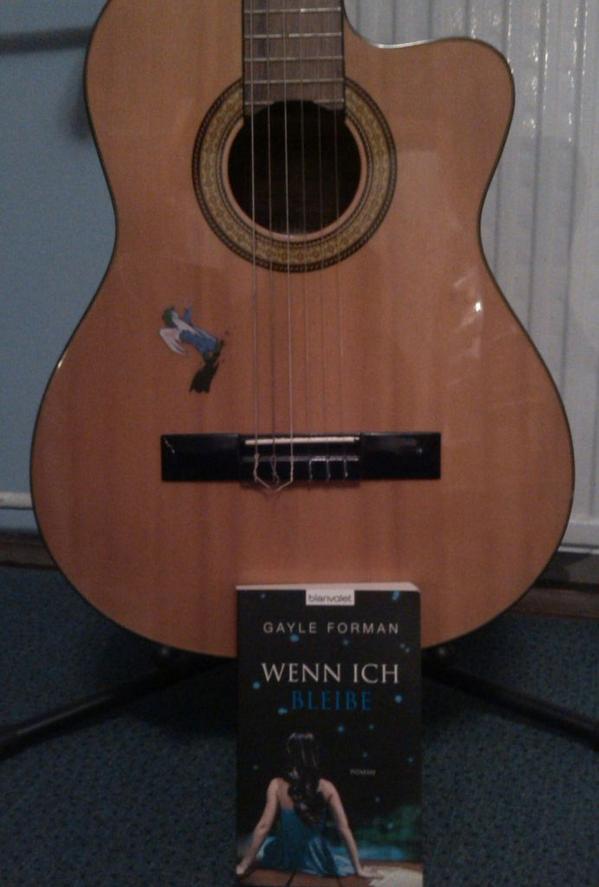 And I also want to participate in Dewey's Mini-Challenge Name Your Read-a-Thon !
So my read-a-thon name would be: The 5th Oceanwave at the End of the Animal Farm
Hour 8

I started reading again and am currently at page 127. This book is just so weird!!
I just tweeted a cheering tweet for the Readathon Mini-Challenge: 140 Character Cheering !
Here it is: The 8th hour is here, I just wanted to make this clear! I hope you all have fun but don't forget to get some books done! #readathon #cheer
Hour 9

I'm now on page 137(I always get distracted by the mini-challenges!) and am listening to some really great music while I'm reading! These two of the best songs ❤ :
Hour 10

Page: 146 (It's getting so beautiful right now!!! I'm going to post a quote later on.)
Food: I ate a yogurt and snikers!
Oh I love this song!
The next hour I'll be a little busy! I have to shower, pack my bag and prepare my breakfast for the drive!
Hour 11

So I did what I had to do and now I'm ready for some reading again!
It's now nearly midnight and in 1 or 2 or maybe 3 hours I'm so tired of looking at a book I'm going to sleep. And related to that I wanted to share some of my before-bed-and-sleep-habits!
I usually shower at 10pm which is pretty late considering the fact that I have to get up 6am in the morning…
I go to the toilet before I go to sleep (and in the morning right after I woke up, too)
I read because otherwise I won't fall asleep (for the most time)
I refresh my pillow because it's always flat!!! *Arghh*
I sleep on my left side because come on, it's just so comfortable!!
Uhm…I think too much right before sleep. But I also think many people know this problem..
I like to sleep just straight but it is also really nice to sleep like this:
Oh and because I love the movie The Perks of Being a Wallflower and I wrote something with asleep up there, here's an old-but-gold song! 🙂
Hour 12
Oh my god. This book is so beautiful. It rippes you apart but it does his thing so lightly and easiely. Sorry for being late with the updates but I just wanted to read along. Wow. I never thought this book would become that good…
Still got 2 pages to read. 🙂
The song I most listened to this hour:
PS: I'll also sleep and on sunday I'll be on a long trip to Austria for skiing vacation. So I'm not sure how active I can be in this time!