Was ist "WoW"?
"Waiting On" Wednesday ist ein wöchentliches Event, gehosted von Breaking The Spine, dass über Bücher informiert, die noch nicht erschienen sind, auf die wir aber nicht warten können! 🙂
Mein(Euer) "Waiting On"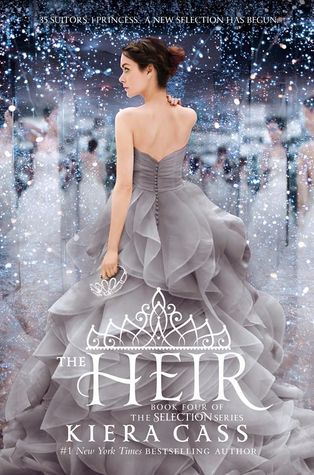 Twenty years ago, America Singer entered the Selection and won Prince Maxon's heart. Now the time has come for Princess Eadlyn to hold a Selection of her own. Eadlyn doesn't expect her Selection to be anything like her parents' fairy-tale love story. But as the competition begins, she may discover that finding her own happily ever after isn't as impossible as she always thought. 
Oh oh oh!! This sounds GREAT! Really makes me want to read this series somehow…
So as you may have guessed right now I haven't read even one book from The Selection..so this WoW is for YOU.! 😉
Erscheinungsdatum: May 5th 2015 (HarperTeen)
Have a wonderful evening sweethearts! 🙂