So today I decided to announce my TBR for the readathon that begins on Saturday(at least for me). Find out more information >>here<<.

Teaser Tuesday
The Dead List by Jennifer L. Armentrout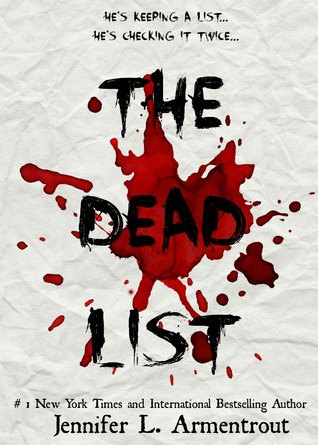 JLA: The Dead List is a full standalone novel, coming in at roughly 93,000 words. It's a Young Adult Romantic Suspense Yes. Lots of Romance. Sort of like Don't Look Back, but a throwback to movies like Scream and the sort of campy fun ones. Think I Know What You Did Last Summer meets Scream. But with more romance.
That's all I'm going to say about the book. I think a blind read is something different. A little fun.
My Teaser:
I came to a complete stop, the air exhaling slowly out of me as the door swung shut behind me.
Holy mountain roads take me home…
There was a half naked dude in front of me.

– chapter 4
Haha she get's me aaall the time with something like that! :'-D
I really love her for doing this! JLA gives us a free book. But it's torturing! She said she's do it Wattpad-style and so we only get a chapter at a time. But luckily she already finished the book and there'll be 3 uploads every week! ❤
Dewey's Readathon TBR
I didn't know what to read at first and then in one of the warm-up posts it said to read short books. I knew it was a possibility, but I never thought I'd do it that way! But I found some short and unfinished books and also got some mangas fro a friend I want to read! So let's get a closer look:
A Midsummer Night's Dream by William Shakespeare
Eines Tages, Baby by Julia Engelmann (Poetry, 50% done)
Dawn of Arcana 1-7 by Rei Toma
I don't know yet if I'll add a book or more, but we'll see! 🙂
Happy reading and see ya! 🙂
PS: What is a Teaser Tuesday?(TT)? –> Find out here