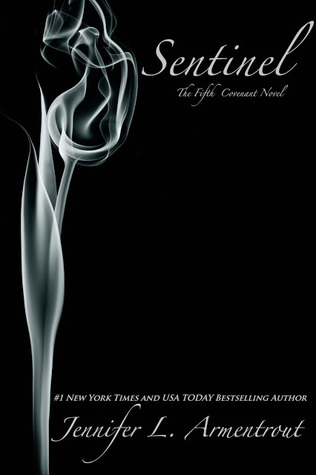 This DEFINITELY conatins spoilers.!!! BIG ONES.
It's a beautiful day for a war.
As the mortal world slowly slips into chaos of the godly kind, Alexandria Andros must overcome a stunning defeat that has left her shaken and in doubt of their ability to end this war once and for all.
And with all the obstacles between Alex and her happily-ever-after with the swoonworthy Aiden St. Delphi, they must now trust a deadly foe as they travel deep into the Underworld to release one of the most dangerous gods of all time.
In the stunning, action-packed climax to the bestselling Covenant series, Alex must face a terrible choice: the destruction of everything and everyone she holds dear… or the end of herself.
My reading updates:
Let's get this started with!(:
-27/07/15

"You. Are. Not. Leaving." Go go go Aiden!! Show her who's the man in the house!! 😀
(Oh and I forgot to tell that my first 18 pages just fell out of my book, huh?)
-p20

Deacon, you hilarious and great boy..! :'D
-p21

Oh gods… LOVE♥
-p35

"Nah. I just love you, Alex." Aww((:
-p54

Pregnant??! Whaaat??!
-p55

"Pregnant? Bun in the oven? A little Alex and Aiden running amuck? Okay. A little you would be so adorable, but preggers? Oh gods, have I told you how much I hate the word 'preggers'? Like, is 'pregnant' such a long word that you have to shorten it? I feel the same way about 'hubby'. Seriously? Hubby and preggers are the stupidest-"
Haha Alex bubbling over :'D these few pages are hilarious and seriously have the best quotes.! :'D
-p56

Ohhh myyyy gooooods what Seth is doing is so… Omg the feels!!! I'm seriously freaking out right now…
-p76

Wait..WHAT? Deacon and Apollo kissed??:D Am I right or wrong??:'D
-p109

"Gods are like opossums. You could go your whole life without seeing one, but once you found one of them, you found the whole freaky family."
-p126

She's in the sattle in front of him right between his legs… And what does he say? "This is the greatest idea I've ever had." :'D
-p157

Well that's a condition! 😀
-p170

"I wasn't there for her." 😦
-p177

I think Jennifer never described a sex scene as exactly as she just did..(:
-p183

"When Seth ate floor […]" Haha, nice phrase :'D
-p209

"[…]the Dirt Man's axe struck in her chest." Wait…wait a second, that was too fast. WHAT
-p229

"Dad?" oh my god oh my god oh my god…! Yess!!((: The feels, I'm so happy right now ❤
-p239

"I was selfish in wanting you, knowing what it could mean for you. I was selfish the first time I kissed you, touched you." ohhh myy gooods Aiden!! *-*
"[…] so I'm going to be very selfish right now." yes, yep let's definitely do this!!((:
-p246

*I'm so excited, and I just can't hide it* It's kind of sad because of Seth, but oh gosh she's now the freaking God Killer!!!((:
-p262

Wait.. Was Seth just a little mindblown by Alex' little demonstration of power? 😮 :'D
-p263

That's so not fair…:(
-p275

♥
-p289

Yes yes yes yes yes yes yes yes yes!!!! Oh my god YES!! She's a demigod and I don't know the full meaning of what's going to happen next, but whatever it's GREAT! ♥
-p291

I finished it.
-30/07/15
My review:
Couldn't he, like, play the guitar one more time?;-) Or how about writing an epilogue about the 6 months down and the 6 months up?? What happens after that anyways?
And can we just say how awesome all of these people are? Apollo is freaking cool and definitely needs a bell. I still love Seth and he is just amazing. Everything he did for Alex.. But I often pity him because besides Alex there is no one who really loves him. I wish that for him.
Olivia's death was one of the worst. She still was Alex' best friend and she just poofed out. It's great to know she's with Caleb now, but she's still dead!!! And I think no one could ever sum up how adorable Caleb is.
Artemis and Persephone in all their nudity were so nice! Hades is hard in making promises, but it was what needed to be done.
Well, Zeus wasn't like she thought he'd be. 😀
Luke and Deacon are way too cute. I hoped they would get a short kissing scene (even if it was only a peck on the lips) but still, they were cute. And Deacon is a true package of energy. But his' and Aiden's family bond… It's what you wish for.♥
I'm sorry about Lea, she started to be a really nice person..
I want to mention him, at least. Solos. I think it's great that he's on the council now. :-))
Laadan. I missed her in the last few chapters!! I loved it how she would tell Alex stories and updates about her dad.. I hope they find a way together in the future! Laadan is a nice woman. 🙂
Her dad.. Oh I cried when she first met him! I know how much I love my dad and it was just soo wonderful! And when he told her he was proud of her?? Wow. :-))
It was so wonderful that she got to see her mom again. ♥
Perses loves blodshed and that and his creepy smiles and coldness are twisted, but somehow he's cool. He was a big help and the time in Vegas? Hilarious :'-D
Marcus and Diana. :'-D Do you remember that first time when.. Uhm was it Val? When he knocked the door for Alex and asked for Aiden and then she said something and he said the same about her uncle? Haha omg that was a good one.! 😀
Alex and Aiden? Best couple ever. Seriously. The way they love each other? The way he always names her 'Agapi mou'? Beautiful. Especially his love for her is remarkable.
I wished there were like 10 other books to the series after that one..they could only be about Alex and Aiden, or about Apollo always popping in and Alex finally giving him a bell, which he probably puts down anyway. 😀 It could be with Setg, because he's amaze-balls. :-)) Also Alex should play Mario Kart with Caleb. Yep. 😀 And she should go in the war room and get her hair back!
So there are many things that need to be said and persons that are needed to be hold in honor or rest in peace.
This was one of the best book series' one could thing of and definitely worth of re-reading a lot of times.
Thank you again, Jennifer, for this wonderful journey. I truly love you for everything you write. ♥
My rating: 5/5 stars on Goodreads
Love you and see you! 🙂